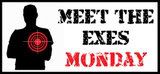 The cliché "let sleeping dogs lie" or "you can't go home again" are more accurate than I ever thought.. especially when it comes to ex-boyfriends. "Or be careful what you ask for." I learned this lesson the hard way on my birthday.
I admit when I'm lonely, I'm one of those girls who finds recycling exes easier than going through the rigor amoral of finding a new guy to date who inevitably turns out to be a disappointment. So right before my birthday, I'll admit I was taking a stroll down memory lane in hopes of a little pick-me-up. I started talking to an ex-boyfriend for a few weeks leading up to the day. I know the situation isn't a great one, and I know he hasn't changed but it was nice to have a little attention from someone who once adored me.
That was one of my many mistakes. The biggest wound up being thinking I might at least get some sort of happy birthday attention. OK, I admit I really didn't expect the amazing types of gift he used to give me when I was dating. Perhaps at least a card or maybe a happy birthday call. But what I got was definitely unexpected. He sent me a text cake.
Yes, a text cake. I had not words. And when I finally did, they weren't nice ones. The man is 40-years-old, not 14. He would have been better off without acknowledging my birthday at all. I know he's not my boyfriend anymore, but the text cake was insulting. And even more sadly he didn't even get it.
But I get it.
Sincerely,
Miss Attitude
Tags: dating, meet the exes, Meet the Exes Monday, relationships, single